About
Our mission is to educate young people of limited economic means to become men and women of faith, purpose, and service within a Catholic learning community. Through our career focused and college preparatory model we provide them with four years of professional work experience and support them to and through college. College ready. Career prepared.
Cristo Rey Fort Worth College Prep (CRFW) opened its doors in 2018 with the help of numerous leaders from the Fort Worth business, philanthropic and Catholic diocese communities. These forward-thinking individuals came together to find and offer a better education for students of limited economic means from various faiths and cultural backgrounds. They chose the Cristo Rey model, started by a Chicago Jesuit priest in 1996, based on its proven success in providing a distinctive rigorous college preparatory curriculum, integrated with a relevant work study experience, which helps students graduate ready to succeed in college and life.
Through our program, students receive a combination of college-preparatory academics, individualized college guidance and alumni advisory services, intensive parent education support, social and emotional counseling services, and the Corporate Work Study Program. Our innovative Corporate Work Study Program catalyzes student development in workplace readiness skills, confidence, and aspiration. The 2022- 2023 school year began with 202 students earning nearly half their tuition by working one full day each week in a real, entry-level job.
More than 60 corporate partners within the Corporate Work Study Program employ teams of students who share a full-time equivalent job providing coverage Monday through Friday from 9:00 am to 4:30 pm during the school year. Our corporate partners are integral to our students' learning while supporting our funding model. At full enrollment, the Corporate Work Study Program provides 50% of the yearly income while our families provide 10%, and philanthropic support bridges the remaining gap of 40%. CRFW students will earn a combined $1.7 million this year through the Corporate Work Study Program.
100% of graduates from the Class of 2022 were accepted to college, 90% were enrolled at college as of October 2022 and 90% of these graduates are the first generation in their families to attend college. The class of 2022 collectively earned more than $8.3 MM in scholarships and grants at the colleges and universities where they were accepted.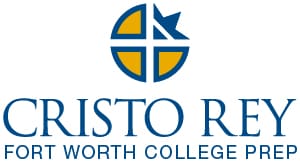 Type of Organization
School